Patient reviews ASTANA VISION
Our patients trust us with their vision and we appreciate every feedback about our clinic.
Rakhat Aliyeva
Astana Vision is a place where the dreams of our patients come true, or rather, a dream, because all of them have one dream - to see this world in perfection with their own eyes!

Relations with glasses with our heroine Rakhat, like many, began from the school bench. They dragged on for many years, until finally she had the opportunity to end this torment once and for all ♾️

Now no glasses and no glare - only the sparkle of Rahat's happy eyes! 🤩

Nowadays, laser vision correction is becoming a truly relevant and valuable gift for loved ones, which gives priceless happiness 😇
Karina Yunusova
My laser vision correction surgery 🤍👀

Answering many questions

I can't say that it was not painful at all, there was an unpleasant sensation and a feeling of fear. Thank God the eye itself does not feel pain🥹❤️‍🩹

It's amazing that in just 10-15 minutes your life can change to before and after☺️🫶🏼

thanks @av_almaty 🫂
Lydia Akisheva
Do you want to see 120%?!

It's been a month since I had an operation to improve my vision at the clinic @av_almaty

Today at the diagnostics I was told that my vigilance is 120%, because I see line 12 out of 12 on the vision test table!😱

What a pity that I did not do this earlier, but perhaps everything has its time💁🏻‍♀️

Until now, every morning and every evening I think that I no longer need to put on and take off glasses or lenses! 🤓 Still a shock! How so!? It doesn't fit in my head and there is no limit to happiness😃🤪

Don't delay, just go for a consultation, an operation and improve the quality of your life!👍✌️
Nadezhda Sivolapova
More than 25 years in glasses and - 5 by my 36 years old 🤦‍♀️🙈 I found a time when lenses were sold only in two opticians in a big city. I remember how they prescribed glasses for me and when I went out with my dad from the doctor, I sobbed 😅 and said that now I'm ugly 🤣 With age, of course, you understand that everything is not so bad, that there are expensive beautiful frames, one-day lenses and it seems like you even get used to it! 🤷‍♀️But how I regret that I did laser correction after so much time 😅 I chose @av_almaty twice, I was examined twice and didn't decide for a long time, BUT how everything went quickly and painlessly🙏 There are no fragments from the operating room on the video, but it has eye God @doctor_golovatenko, falling into his golden hands and a spaceship, listening to all his comments, you are like in a fantastic movie! 😅😁🙏 Some 15 seconds and you're done! ✔️ It doesn't hurt, it's not scary, it's comfortable, the entire staff accompanies you absolutely gently and carefully! 🙏 Friends, if you are still thinking and not deciding, then don't pull! In the morning I woke up and for the first time I saw all the numbers of the calendar and the clock face on the wall at once 🤣 it's happiness ... to see clearly, clearly and not think about lenses and frames! 🎉🍾 👌@av_almaty is a clinic where the service is beyond praise! @doctor_golovatenko is just the Intergalactic Emperor of the Universe for me!😁🙏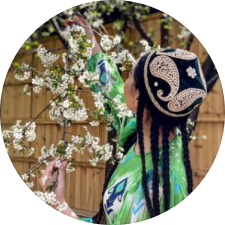 Guzel Rozieva
I did it 💪🏼 I'm very proud of myself 🥳 How I dreamed of throwing my glasses into this vase 😂 Can I omit the dramatic story about how bad it is to see the world blurry from an early age and uncomfortable to wear lenses and glasses for a long time. It is much more important why the choice fell on the network of @av_almaty clinics. I have been following their Instagram page for a very long time, I carefully studied all the information regarding LKZ.

As you know, my path to good vision was long, I came to the clinic back in April. After the diagnosis, it became clear that before the correction I would have to remove the pinguecula and pterygium (in simple terms, this is a wen and a growth). And now, having gone through all the stages under the strict guidance of @doctor_umbeteyeva, I finally got permission 🥳

There was no fear, only excitement, because even at the very first examination, the doctors and the clinic as a whole completely won my trust. The thickness of the cornea allowed me to choose any type of correction, but I settled on the most modern, minimally invasive Relex Smile method. The operation went quickly, without pain, without blood, ophthalmic surgeon @dr_pushkarstanislav. I really like the fact that doctors comment on every step, every stage, say what the sensations may be - it is very reassuring when you know that everything is going well, and you know what to expect in the next moment, excitement, fear dissolve. Even after that, I did not experience any significant discomfort, there was no pain at all, only some blurred vision and a floating focus! The very next day I began to see much better, got behind the wheel, put on makeup, went out to dance on stage - NO LIMITS and a long rehabilitation, an ideal method for those who value time!

I strongly advise you to start at least undergo a complete examination, where you will be given comprehensive information about the health of your eyes and will be told which method of Laser vision correction is possible in your case. (by the way, I talked about all the stages in detail in the story and saved it in the "Vision" folder)

Eternal gratitude to the doctors! I accept congratulations)
Anna Manuylova
LASER CORRECTION 😱
or how I decided to have surgery to restore vision!

From the age of 16, I began to lose my eyesight, it started at -0.25, it seems not much, but every year it fell slowly. I am a lover of climbing on the phone at night, and this, for a minute, is very straining on our eyes.

Time passed, I grew up, many acquaintances with poor eyesight began to do LKZ, some in Volgograd, some in St. Petersburg, some in Orenburg .. but when I told my parents that I also wanted to do it, I heard a refusal .. That it is dangerous, they will suddenly ruin their eyesight and in general it's a long way to go .. Then I thought "okay, then I'll do it, apparently it's not time yet ..."

Well, I'm 24 years old and I started thinking about my eyesight again, the lenses started to strain me, my eyes often began to hurt from pressure and stress .. After all, I work a lot 🫡 and wearing glasses is not very convenient. And then, one day, my client says that she was going to have an operation on LKZ at the @av_almaty clinic. Then a couple of friends turned to the same clinic. I started following the clinic.

And now I'm already 26, I call and find out what I need to pass in order to get to them for correction! They explained to me that I need to first undergo a diagnosis in my city, they advised me Neuron (14mk). I did just that, went through the diagnostics and threw off my testimony. I was offered 2 options, but they immediately warned that they would need to be re-diagnosed in order to know what my retina was like after wearing lenses, because I wore them for 10 years without rest 🫣

And now I'm happy, immediately after the clinic's response, I buy a ticket to Almaty and make an appointment at the clinic!

I arrive on the 23rd and 24th and go through the second diagnostics. I was checked 2 times and I started to get nervous .. For me, the worst thing was to hear the doctor's words: "you can't do laser correction!"

But everything worked out and the doctor invites me and offers me a correction option. My diagnosis: Myopia -4.75, Astigmatism H52.2

After consultation with the doctor, I am scheduled for surgery on 11/25/22. I walked and was not afraid. I understood that after the operation I would see the world differently, and now they invite me again to be checked on the apparatus, and then they take me to the operating room to prepare for the operation. !" And so, I go arm in arm with a nurse, because I don't see anything, everything is cloudy.. I lie down under the laser and the operation begins. I think everyone understands that this is an operation and there will be unpleasant moments. For me, it was a brace that expands the eye, the laser worked not at all painful and not scary, the doctor comments on everything and says the sequence. After a few minutes, they rub my eyes, they say that's it, the operation is completed 🙌 the nurse will lift me up and put me on a chair to wait for the moment when my eyes stop watering. After 40 minutes, they check their eyes and let them go home, they give drops with them to instill in the eyes for the first day💧 The pain in the eyes was severe after the operation, you open your eyes, and tears flow, it feels like acid was poured into your eyes, but this is temporary! I came home, slept and everything was gone in 3 hours 😎😎😎

The next day I went for postoperative diagnostics and the doctor made me happy, said that my vision is excellent and will improve over time🙀 Now I can safely advise you at the @av_almaty clinic! Pleasant staff, care for each patient is felt, many thanks to my doctor Sergey Petrovich @doctor_golovatenko for everything!

I can only tell you, do not put your dreams in a box - fulfill them yourself❤️
Maral Kuanthan
Yesterday at @av_almaty I left my glasses, lenses and poor eyesight. Poor eyesight that I have had since childhood 😓

I have been wearing glasses for 15 years, lenses for about 10 years, the operation was postponed for years, it was impossible at an early age, after that I had a thin cornea, which is why I was denied correction. Life in lenses began to bring great discomfort 😣

I approached the choice of the clinic thoroughly) I first found out about them in Astana, followed them on Instagram for a long time, studied methods, etc.) Last week I underwent a complete diagnosis and my vision at that time reached R -6.5, L - 9.25. After the diagnostics, the FemtoLasik laser correction method was prescribed ✔️

The operation was carried out by @doctor_golovatenko, the whole process he said in his soothing voice every step, that you need to look at the green light, that the laser will work for 8 seconds, that the most unpleasant thing is over, etc., and it really helped!

I, in turn, have to change my habits 😅 reach for glasses in the morning, read up close, squint, habits that have developed over all this time because of my myopia!
Karymsakov Daniyar
I want to share good news with you. Yesterday I had FemtoLasik vision correction.
I express my gratitude to the clinic @av_almaty and @doctor_golovatenko, @dr_tyulembayeva for their professionalism and the opportunity to see the world with bright colors!
Arman Madiev
A week ago I made myself a laser vision correction at the clinic @av_almaty
The quality of life has changed dramatically, yes it was unusual, but it was the best decision in the last many years
Thank you🙏🏻
Sania
I would like to express my deep gratitude to the clinic ASTANA VISION @av_almaty and the doctor Golovatenko Sergey Petrovich @doctor_golovatenko for 100% vision. Service, maintenance, professionalism, customer focus - all this is about the ASTANA VISION clinic in Almaty. I mentally prepared for this day for a very long time, finally I decided and I didn't regret it at all, having seen the result in the evening! After completing a complete vision diagnosis, the FemtoLASIC method was recommended, the date of the operation was set, and then, 10 minutes in the operating room, and actually, voila 😍 Now I have a whole list of important and urgent things to do, such as: go to the cinema, to a concert and much more , where I will definitely get high from what I see and what is happening😍 Definitely, investing in yourself, in your health is the best gift you can give yourself! By the way, now there is a draw in which you can win "100% cashback" #I see_almaty_cashback Thank you for the opportunity to see the world with new eyes🤍🤍🤍
Ulzhan Khalymbetova
DREAMS COME TRUE!

I have worn glasses for over 20 years. I can say that I can't remember myself without glasses. And in these 20 years, I went through all the stages from bullying to acceptance. Glasses have become a part of my body during this time, but after the vacation I realized for myself that I want to fully walk in summer in sunglasses, not be afraid that glasses can break and take spare ones with me.

And upon arrival after the vacation, I underwent an examination and the other day I had a laser correction. Honestly, it's very unusual. All the time I am looking for glasses and even the thought has settled in my head that I can't see without glasses. It takes a while to get used to, but I'm damn happy to see without glasses and walk without them.

We wish you good luck🤗

The operation was done using the FemtoLasik method at @av_almaty 🙏🏻
Sanzhar Kairatovich
Just yesterday I said goodbye to eyeglasses. From now on, I see. The world really played with other colors. As a person who has been wearing glasses for more than 15 years, I will say one thing: - I am delighted.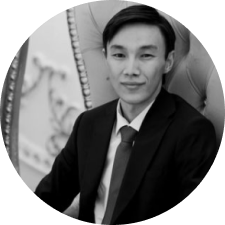 Nurbol Karim
Many of my friends know that I have had poor eyesight since childhood. Glasses have given me inconvenience all my life: I was infuriated by the fact that in winter they constantly sweat; the fact that because of them you won't wear sunglasses in the summer; the fact that while playing football I constantly dropped them or even broke them. Everyone told me that the glasses didn't suit me at all, at school they called me a "nerd", then they called the glasses headlights from the Zhiguli, because of the shape of the frames. I didn't like this, of course.

Until 2016, I wore glasses, then in my university years I switched to contact lenses, and I remember what a wonderful feeling I had when I saw the world in good quality and without glasses. The lenses gave me at least some opportunity to enjoy the bright and clear colors of the world around me. But not for long...

They had to be constantly looked after, it was impossible to fall asleep in them, they wore out and new ones had to be ordered. And since I have astigmatism, I always had to make a special order for each eye separately, and this cost much more.

P.S. I thank all the @av_almaty staff, all nurses, consultants, surgeons and personally Sergey Petrovich for your professionalism, care and the colorful world that you gave me!
Saniya Zhasulanova
For almost a month I have been a happy owner of excellent vision) who wear glasses and lenses for a long time will understand my delight 😄

The operation was performed at the clinic @av_almaty Doctor @doctor_golovatenko Rehabilitation went well, by the evening after the operation I already felt great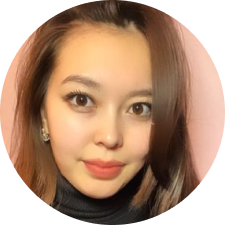 Alina Aitbaeva
MY OLD DREAM COME TRUE 💭

I dreamed of good eyesight for a long time 😬 And now it came true ✨ Allah shukir 🙏

Thinking for a long time, reading the reviews on Instagram and 2GIS, I chose the ASTANA VISION clinic. Patient reviews are very important to me 🙌

Signed up for diagnostics in ASTANA VISION. Completely examined and sent to the doctor Alexander Anatolyevich. He did a cycloscopy (examination of the retina) and explained everything from A to Z about the operation. I trusted the clinic, I trusted the doctor who accepted me and explained everything. After all, trust comes first ✨ How can I go and do such an important operation on my beautiful eyes without trusting the clinic and the surgeon? After talking with the doctor, I decided to do LKZ finally. I went down to the registration and signed up for the operation 👀

Day X has arrived. I woke up in a good mood, mentally prepared myself for everything, it was very scary, I was very worried 😬 We went with my mom to the clinic. Arriving immediately conducted a preoperative examination and said you can register at the reception and pay. After preparing all the documents and signing the contract and consent, I was finally prepared for the operation, they dripped drops and took me to the operating unit. Sergey Petrovich, an ophthalmologist of the highest category, a laser surgeon, performed laser vision correction. The operation is painless and takes only 10 minutes for both eyes. We immediately went home, I wanted to open my eyes and see everything 😂 but I couldn't, there was a burning sensation in my eyes 🥺 I came home and immediately fell asleep, they told me to lie on my back with my eyes closed for 3-4 hours. I woke up and laying everything so clearly and clearly 😍 New vision 🥰 I looked at everything, read all the inscriptions that came across, it was something 😭 The world played with new colors ✨ Thanks to the @av_almaty team ❤️ I am immensely grateful to you 🙏Professionals in their field 💯

My dears, do not put off your vision test until tomorrow, sign up for diagnostics and check your vision today 🫶 The clinic actually meets all the reviews 💯 Top-level service, trust your health to professionals 🙌
Ali Knyazkin
Exactly one month has passed since my long-awaited vision correction. A month of incredible comfort and buzz. And after this time I have only one question to myself! Why didn't I do this earlier?😭🗿 I'm very happy that I decided 🔥 I'm extremely grateful to @av_almaty clinic you divided my life into before and after❤️
Aziza Sabyralieva
I finally decided on laser vision correction 🙏🏻 And I can't believe that tonight my 100% vision will return to me 😍

I was so worried and afraid, but in vain, the operation is absolutely painless 👍🏼 and takes 7-10 minutes in time.

You know, I take everything seriously: I looked through a lot of information on this topic, studied reviews about clinics, and on the recommendations of my friends, my choice fell on the Astana Vision @av_almaty clinic 👏

I want to express my deep gratitude to the @av_almaty clinic for the professionalism of doctors and for the high level of service 💐 And I want to express special gratitude to the surgeon Sergey Petrovich Golovatenko 🙏🏻Thanks to you I will see the world in a new way 😍
Aizhan
Follow your dream

My eyesight started getting worse at school. At first I sat behind, then every year I approached the board, since I myself could no longer see. The first glasses 👓 I still remember -1.5 in both eyes, I wore them first for a distance, then constantly until I found out about the existence of lenses. The lenses, when worn for the first time, made an incredible sensation in my mind: Wow, how could it be? Without sweaty glasses and a choice between sun protection and a clear picture in front of your eyes ... it's a pity of course that they cannot be worn 24/7.

After 12 years of my torment with glasses and lenses and 2 years of dreams, which were replaced by great fear, I had an operation. In previous years, I read articles, watched videos about eye correction, and to be honest, it became even scarier for me, as I expected the worst, medical error and even complete loss of vision - all this wound up my restless mind, coupled with fear. My beloved husband helped me decide on this step, he had previously performed an operation to restore vision from -10 to 💯%, and explained to me that fear is not worth it, because by deciding on an operation you can get an improved quality of life.

I was very worried and two weeks before day X I decided to create a NO RETURN loop and made an advance payment for the operation so as not to merge. And it worked, even though I was worried inside because of fear, and the day before, I had a completely unfortunate fall in the mountains, which tied me to my bed for a whole week. 😭

Operation was successfully completed. It lasted about 10 minutes, most of which I lay on the operating table and twisted positive thoughts to calm down 💭. The laser worked for 3-4 minutes, there was a moment about which I was warned in advance that I could lose my sight for a short period and it would return in a minute, so it happened. I expected the smell of burnt meat, as some articles wrote, but I did not feel it. I unwittingly expected the worst, but it turned out better than I could have dreamed. 🤩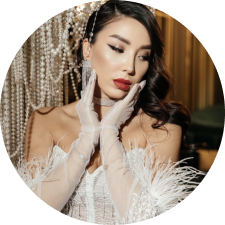 Makpal Imanova
I wanted to do vision correction for a very long time, even after the birth of Magda, as soon as it worsened. But I was very afraid, I dragged it out, put it off indefinitely and lasted until the next pregnancy with Tom. Then Tamik... I'm so tired from years of wearing glasses and lenses. The glasses left traces on the bridge of the nose, and sometimes you forget to put on lenses, also to the cinema or to visit. If you fall asleep in lenses, then write wasted - red eyes are provided in the morning. One fine day, I was enlightened that now vision correction operations are quick, easy and painless, as is the recovery period.

I conducted a survey with my audience for the best clinic and more than 80 percent advised me @av_almaty

On examination at @dr_bizhanova Damira Nurtursynovna Bizhanova at @av_almaty, it turned out that I have a thin retina, and in my right eye, it is also torn (most likely from lenses). Only the Femto lasik correction method suited me, and before it, it is necessary to restore the retina. They also explained to me that immediately after the operation, after about two hours (they must be held with eyes closed and drops are dripped), you can do ordinary things - work on the phone, watch TV, and so on. But there are serious limitations! These are traumatic sports and swimming in open water for 2-3 months.

For this reason, we went on vacation. At the same time, I repaired a torn retina for two weeks.

On April 11, an operation was performed by a wonderful surgeon @dr_golovatenko Sergey Petrovich Golovatenko. It lasted FIVE minutes, was absolutely PAINLESS!!! After the operation, I immediately went home. And although my eyes were still watery, I saw a completely different world - bright colors, clear outlines, small print ... I forgot how cool it is to see one hundred percent! It was as if I was reborn and came to life with juicy and rich colors and beautiful content. Friends, I'm happy!
Aliya Kaschakowa
In October, I underwent the FemtoLasik @av_almaty laser correction procedure, my vision was completely restored. On the day of the operation, there was some discomfort, but it's not terrible compared to what I can see. Such happiness, life seemed to be filled with other colors. I thank doctors for your professionalism!!!
Maya Bekbajewa
Two years ago, I wore glasses, lenses and was tormented by doubts, should I do laser vision correction or not? Now my only regret is that I didn't do it sooner. Everything went quickly, painlessly, easily. I forgot what eye fatigue is from lenses, or from wearing frames. Now my eyesight is great and my health too!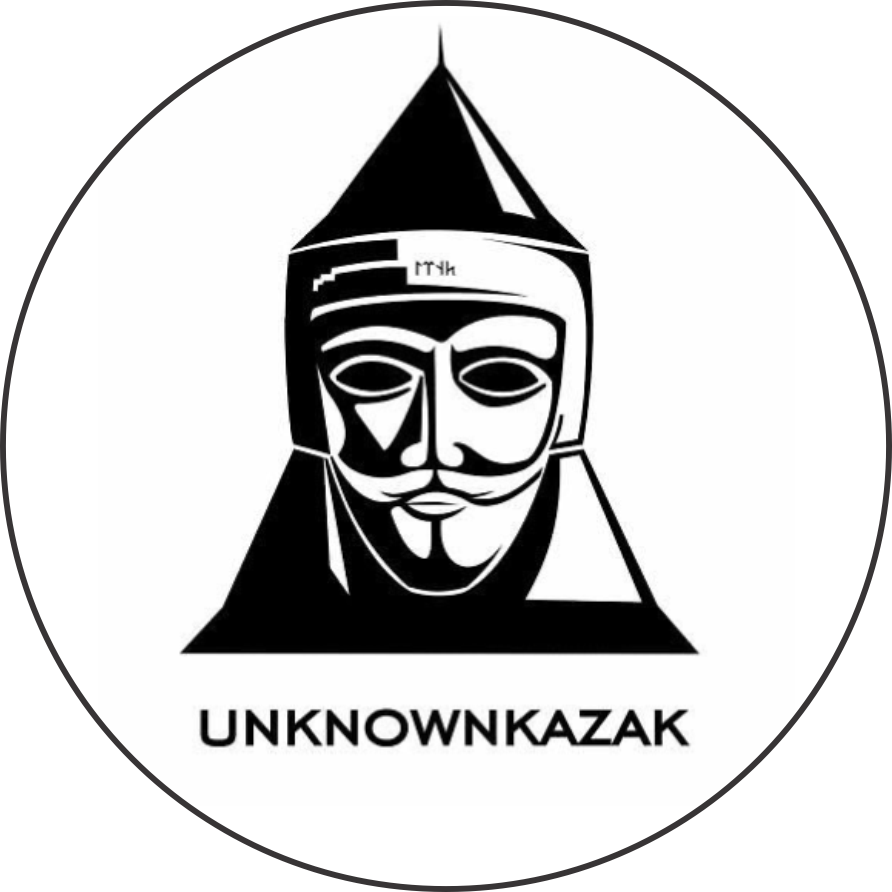 Dias Kameridanov
in 2014, in my last year of study, I decided to have my eyesight corrected and went to @av_astana to undergo a medical examination afterwards. At that time, due to the non-proliferation of such operations, some dissuaded from making a correction, as they were afraid of further complications and deterioration of vision over the years. After 9 years, I personally, by my own example, can say that the flight is excellent. Eyes like an eagle. I am glad that I made up my mind in my time and did the vision correction. And Aigerim made a correction 3 years ago. After the birth of Batyr. She wrote a post about it. And diagnostics showed that everything is fine. So do not be afraid, use the benefits of modern medicine and I wish everyone to see this bright and full of rich colors world with their own eyes.
Assima Dzhetkerova
➕1 dream ✅ 29.08.2022 I have been thinking about vision correction for a long time, but every time I put it off. Vision, initially, began to fall from the second grade - then there was already one - 0.75, the second 0.5 😅 Up to 18 years old glasses (you know what a young girl with glasses feels like) a feeling of embarrassment 😮‍💨 Then, when I graduated from school, I started wearing lenses . and to this day I only wore lenses.. But sometimes you get tired, lazy, but you can't live without them, then you get mad 🥲 And somehow the other day I spontaneously decided that I would make a correction. Special thanks to doctor @dr_almukhambetova ❤️ A wonderful person, he calmed me down before the operation 🥰 And the clinic where I underwent diagnostics and I was operated on is called @av_astana ❤️ Top-level service is simple, I was pleasantly delighted ✅🙏🏼 After completion, the nurse helped me get up and took me to foyer. That's all.. Tears in the stream, photophobia.. no glasses at all 😄 The hospital also gave anti-inflammatory drops for recovery and the like.. Drops should be dripped every two, three hours. in the eyes were: as if hundreds of spotlights shone in the eyes, pain and warmth.. It was impossible to use the phone, because of this I disappeared, many were looking for me, wrote 🥹❤️ But everything is fine, don't worry 🙏🏼 08/30/2022 I came for the first postoperative examination .. Everything is the same as during the diagnosis, except for the x-ray .. They also checked the pressure, checked the visual acuity on two devices .. And they didn't check all the letters in a row and lines as usual, but just specifically a certain font..We looked at the eyes again, the cornea heals as it should, vision will gradually return to normal, they said..Vision is now restored by 98%, they said it will still improve up to 100%, let's wait 😅 I can't wait for the final result ☺️🙏🏼 On re-admission in a month, buyyrsa. Many asked to share information, what, how and who operated, as promised, I share it 😘 Special thanks to doctor @dr_almukhambetova ❤️ A wonderful person, he calmed me down before the operation 🥰 And the clinic where I underwent diagnostics and I was operated on is called @av_nursultan ❤️ Top-level service just left in a pleasant delight ✅🙏🏼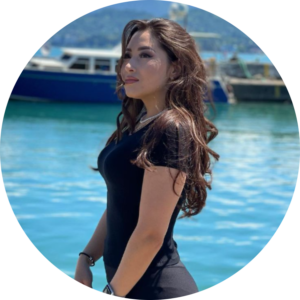 Anel Amangeldi
My dream came true 😍 I did laser vision correction 👀🙌🏻 12 years of wearing contact lenses plant. I didn't even know how good it is to see without lenses and glasses. Today I saw the world with different eyes, with 100% vision. It was like I was born again, I cried with happiness 😍 thanks for this opportunity @av_nursultan @dr_almukhambetova 🙏🏻 everything was very fast and painless My golden doctor @dr_almukhambetova I am grateful to you and your golden pens for the work done. I don't regret a bit that I chose you 😘 I wish you good health, more responsive customers! Always remain so kind, sympathetic, beautiful and caring 💋🌷🙏🏻
Daulet Mukaev
Such is fate... My eyes were opened. Now I started to look differently. I have been with them for over 5 years. We both had many interesting days. Sleepless nights looked at the sky, counted the stars together, dreamed, fantasized. We went abroad and even went with them to the coast of the Caspian Sea, the Black Sea, the Mediterranean Sea. When I passed exams, read books, they always drove next to me behind the wheel, they were my assistant. We have done many television projects. We were a reliable partner. Wherever they were, they were always together. I was afraid to walk alone when they were not around, without their presence this world seemed blurry to me. But, but... in an instant, everything changed. Now I can live even without you, goodbye my glasses. Let there be few blind people among the Kazakhs, and more seeing people.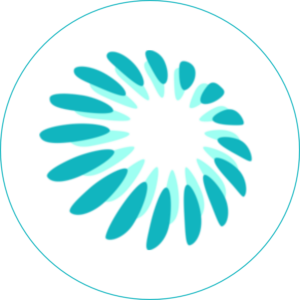 Jennifer
They trust us and choose us!⚡ Trust cannot be bought. It deserves my work and quality. We are glad that we are recommended at the world level! 🌍✨ Preodolevaya 3877 km to our clinic, Jennifer had even the slightest doubts! 😉 In a few minutes it is 8 dptr. soshli na net. Now, glasses and lenses have no place in her life, only beautiful vision.😌 🔊Look at her review! The laser correction procedure was performed by the head of the refractive department, refractive ophthalmic surgeon, member of the European Society of Cataract and Refractive Surgeons, holder of the certificate from "SCHWIND eye-tech-solutions" - Pushkar Stanislav Igorevich @dr_pushkarstanislav 🧑🏼‍⚕️ ASTANA VISION is a place where borders are erased and opportunities are expanded. We are proud to offer patients from all over the world the most advanced solutions to vision problems!⚡💙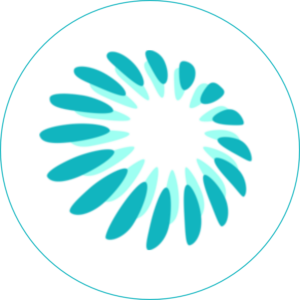 Wei Jin Yue 韋金月
ASTANA VISION - the choice of people from all over the world🌏 That is why we are an international clinic!🔥 Our patient Wei Jin Yue, from Shanwei City, came to our clinic with an important goal - to restore vision and gain new opportunities, without the limitations of poor vision💫 Watch the video to find out how the laser correction went and how the patient felt right after the operation 🔊 The procedure was performed by an ophthalmologist, refractive ophthalmic surgeon, holder of a certificate from the company "SCHWIND eye-tech-solutions", our specialist in foreign patients - Temirbaev Daniar Keldenovich @dr.temirbayev 😉🧑🏻‍⚕️ ASTANA VISION Clinic is a place where boundaries are erased and opportunities are expanded. We are proud to offer patients from all over the world the most advanced vision solutions!⚡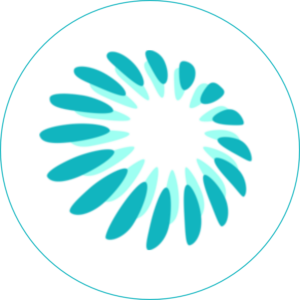 Ermal Malasi
Do you know why ASTANA VISION is a network of "world-class" clinics?🌏 After all, patients come to us from all over the world. ✨That's why we call ourselves an "international clinic" 🌞 One of our patients was Ermal Malasi, who was denied laser correction in Albania. But he was determined to say "NO" to poor eyesight and even the distance did not become an obstacle. Ermal came to the ASTANA VISION clinic, where he gained 100% vision, which he always dreamed of😉👊 Watch the video 🔊 And learn the amazing story of our patient's epiphany 👨‍⚕️Laser correction using the FemtoLASIK technique was performed by: refractive ophthalmic surgeon, certificate holder from SCHWIND eye-tech-solutions - Temirbaev Daniar Keldenovich @dr.temirbayev ▫️Know, no matter what country you are from or what language you speak - we will do everything to return excellent vision to everyone!